Well, well, it's a public brouhaha!
It's not really in the purview of the adrenaline dose that is the TimeOut Chicago exposé to sort out the dust and mud that gets kicked up in the process, so I'm glad that Patrick over at BackstageJobs has already started to explain some more of the background of TOC's article this week on the Bailiwick's rosy picture of its own financial woes and those of us who cried foul. This was a conversation that Tony started in response to a a few weeks ago, and has been picking up steam as a story ever since. And don't read me wrong here – I'm thankful also to Jake Malooley and TOC for doing what they do best – shining the light down in the ugly boiler room of Chicago theater we'd rather forget about and not being afraid to break down a few doors to get down there. I'm just saying now someone's got to repair the hinges, is all.

What has happened since the initial volley of public venting is a general agreement among several of us mentioned in the article that this kind of issue doesn't simply exist at the Bailiwick – it's an industry-wide problem of theaters that are taking advantage of the semi-pro semi-volunteers that work for them. And it's very rarely a case of the big malicious theater exploiting the unsuspecting artist. It's more about the consequences of willful ignorance. Most theater managers, Zak included, have the absolute best of intentions and they truly believe they are providing artists with opportunities and reasonable access to the industry. This is a problem of miscommunication leading to unintentional exploitation.
From my own experience, the Bailiwick was one of the first theaters I worked at in town for a single reason: they post jobs constantly, and at the time they came up pretty high on a google search for "Chicago Theater Companies." That makes them a very appealing theater to someone who doesn't know the scene and is, as I was, green, green, green. I had a rough, confusing experience there, but I was paid what I was promised. A later production I remain unpaid for, but in the scheme of things I don't really care about the money, and I won't be knocking on Zak's door to collect, ever, thus completing the skip-to-my-loo solution that Zak proposes:
"I wouldn't be surprised and I wouldn't be angry," he says. "If someone says to me, 'I had a $100 check and I couldn't cash it,' I would say, 'Oh, my God. Let's go get it cashed. Let's solve it.'"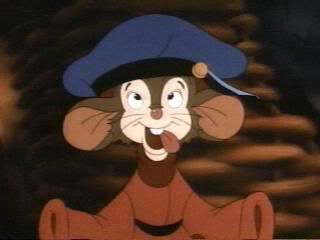 One of the reasons I never made a big deal about that particular fee is that I'm largely at fault for not being paid – I never insisted on a contract before performing the work. I was even hired on the Bailiwick's behalf through another artist, and David and the business manager at the time weren't even involved in the conversation, and that's my fault for continuing to work without a written agreement. More experienced theater artists and vendors don't make this mistake – most of the people I've talked with that do business with the Bailiwick and frankly, most theaters, are on a 100% – 50% COD policy with them before work is performed and goods are delivered.
There's another big reason I've never gone collecting – I've made that lost dough back in indirect trade. In an industry as poor on cash flow as this, we cannot underestimate the power of trade to solve disputes. I'm no longer angry at Zak, which is one of the things I tried to communicate to TOC before the article came out. I'm glad the conversation happened, but I want to make it clear that this needs to turn into a conversation about best practices for every theater and freelance artist in town, not simply one theater company that has a bad reputation. As Patrick says, bad reputations will come and go. The ANGER came from a very specific and recent incident of not $100 but $3000 that he owed a close friend of mine, putting that friend in serious financial trouble for several months. Since the blog conversation but before the TOC article, David has made amends for that debt. I know that David's capable of great and honest generosity… one of the things I mentioned to TOC is that David was directly generous to my own theater – the Bailiwick loaned us a dusty and unused lightboard free of charge for several of New Leaf's productions, including our breakout show The Permanent Way. I don't know what we would have done without that board for that show, and that was more than worth walking away from a couple productions unpaid.
I don't relive all this to add fuel to this particular fire – I mention it because one of the ancillary skills that all theaters and freelancers need to get together and develop right away is the ability to write, read and live by contracts for all work done in any theater, before that work is done, and no matter how small the producing company. If we want Chicago Theater to be anything but a well-intentioned golem chewing up emerging artists and young companies in a cycle of missed reimbursements and shabby rental spaces, we all need to get really specific about what we expect from each other, and we need to have a fair and equitable mechanism to hold companies and individuals who don't follow through on promises accountable. Too often the contract discussion becomes about money, and I think it's unrealistic to limit agreements to that in theater – it needs to be about all our resources – time, equipment, in-kind donations, space, working conditions – everything we rely on.
We're all about quickly converting lessons and theory to calls to action on the blogosphere these days, which I think is pretty sweet. Here's what I'd say is a call to action that can is fair to new theater immigrants and the Bailiwicks of the world and will even the playing field a bit:
1) Insist on a contract for work that you do, even if unpaid. If a company doesn't give you an agreement, write it for them. Don't just bitch about your past grievances – write them down in a sample contract and map out things you're willing to put up with for the art, and things you're never willing to put up with. Some examples:
I will not put up my own money for show materials and be reimbursed later – if I agree to procure goods to aid the production, I will be provided with funds from the company before the purchase is made.
I will be paid half of my fee no later than a week before opening, and the remainder of the fee at strike
I will be provided a safe place to store my valuables
I will not be expected to go up on a ladder
Tech week notes will be given to me in a timely fashion – no later than 12 hours before they are expected to be implemented in the production
Company is responsible for equipment or property donated in-kind to the production run, and will be liable for $XXX replacement cost in the event of theft or damage.
You know, whatever it is you need to do your work safely and happily. It's your contract. You decide what goes in.
Some clauses may not fly in any given agreement – but both parties will know what to expect from each other, and disputes will be more easily resolved, because they'll be resolved calmly before the pressure is on. That's the beauty of a friendly and simple legal document.
If a company or individual isn't willing to draw up a simple one-page contract, or if they find it unnecessary – that's your first sign right there that maybe they won't be willing to follow through on other promises they make to you, like paying you – or paying you back.
2) Under no circumstances should you rent space from a company without first reviewing a contract, inventory of provided equipment and services. I actually think that boilerplate agreements for all rental spaces in Chicago should be transparent enough to go right on the public League of Chicago Theaters Wiki, allowing theater companies a clear comparison of what renting each space entails. Aside from the dough involved, these agreements should include clauses regarding:
Hours of Operation, AND all hours available to a rental company
Noise levels permitted
Dressing Room square footage and conditions
Box office services or space provided
Lighting & Sound Inventory in working order
Heating & Cooling regulations
Trash removal
3) Both of these kinds of agreements taken together can accomplish something kind of extraordinary for a small theater – taken together, they quantify the costs, time, and human resources required to produce a show. As any grant writer will tell you, that's a difficult number to pin down and it's invaluable when justifying more funding for your theater. Letters of agreement provide a buffer of understanding and that can pay off in load in and tech week. Too many small companies will try to shoot the moon and go into a production without knowing exactly who will staff the box office or who will take out the trash. That's the kind of oversight that will make your artistic team really cranky, and that's not good for the art.
4) You're not going to get it right the first time, that's why contract negotiation is a skill and not something you cut and paste off the internet. Give yourself some time for a nice healthy post-mort after every show you do, and work the conflicts and the confusion into your next contract. I keep a word document on my computer, and I'll just add a line when a behavior becomes unacceptable to me. I'm getting to the point where I'm going to add "Sound Designer will be provided with a simple and stable tech table in the space for load in and tech," because I have an array of computers and hard drives that will get damaged if they're sitting between the seats. Or, maybe I'll just suck it up and get over it… and buy a table myself that I take with me (Tax write off, anyone?). Either way, I'm working happier, my equipment is less likely to be damaged and I've taken the responsibility I'm comfortable with taking for my own working conditions. I've made it easy on the theater that I'm working with, but that also means I'm more likely to get aggressive if they renege on paying me on time. Patrick's example for being aggressive with a delinquent company is perfect:
3 different lighting designers tell me of the show they worked on where the paycheck never came. They continued to design and program the show with the promise that the check would be there at first preview, then at third preview, and then "definitely at opening." These three designers, each designing at different theatres on different shows for different companies at different times, all arrived at their theatres early, saved the show(s) to disk, pulled the disk out, and ERASED THE SHOW FROM THE LIGHTING BOARD. They then waited until the SM or PM arrived to inform them that there would be no lighting for the show until they had a check in their hand. In at least 2 cases, they were the only ones to get a check that night (though others had been given the same promises runaround).
You can't just pull this kind of behavior off and expect to keep your reputation for being a team player. You need to be crystal clear with those that you work with from the moment you begin a job: This is how you can work with me to develop a happy and mutually beneficial relationship, and this is what you can do that will make me go nuclear and take away your ability to produce the show you want. If you don't have that legal foundation when you want and/or need to go nuclear, you're up a creek. If you have the legal foundation, however… well, when the TOC exposé is written about it later you can pull out your contract and your notes of exactly how the producing company acted in bad faith.
I know reading and writing contracts makes most of our eyes cross, or even worse, saddens us because it injects a certain amount of litigious behavior into the art. But I don't think that sadness gets us off the hook – if we throw up our hands and refuse to do it in the name of simplicity or faith in humanity we get only what we deserve – unaccountable rental houses and theater companies that have an unforgivable habit of running us over in defense of their own survival. I think we'd all rather take the time to write a one-page contract and update it from time to time than risk trusting someone we shouldn't that they'll pay us back for all that lumber and winding up $3000 in debt with no freaking recourse. And, if more of us who do act in good faith work to protect that good faith, we can all breathe a little easier in the future.
And the streets will be made of cheese.
Buy Me a Coffee?