Ahhh… That's pretty.
I'm absolutely swooning with joy today at the release of version 2.0 of my favorite sound playback software, qLab. Chris Ashworth, ever the holistic programmer, released the software today only after updating his exhaustive and easy-to-read documentation site. So I won't bore you with all the minutae, but I do want to quickly go over my favorite new features – that I have discovered so far.
1) 48 outputs per cue. Yes, now each cue can be assigned in a combined matrix to up to 48 discreet outputs. The previous 16 discreet channel limit with version 1.0 was the single biggest roadblock to getting larger theaters that regularly use 24 – 48 channels to adopt qLab. While it has already been seen on Broadway (though not as much on Chicago's largest stages), this feature brings qLab closer to becoming a sound playback solution extensible enough that it can be affordable to the tiniest storefront and powerful enough to run playback for some of largest sound systems in the world. That means designers can develop their careers with much, much greater ease.
2) Volume Envelopes
Look at that. Just look at that. Beautiful. We've had this feature for a while with Meyer's LCS now – which is great when you have $50k lying around for a sound system. Volume envelopes allow you to really quickly adjust the volume of the audio over time – say, having a large initial burst of music that then fades down to an underscore. This is going to save me hours, and give me more in-the-moment control over the audio, which as I mentioned in my last post on qLab, is the key to design that works with a performance rather than on top of a performance.
3) Integrated Windows
This may not seem like a big deal, but the new one-window format of qlab is hugely easier and more reliable than using the three or four main windows of qLab 1.0. There was a minor workflow bug in 1.0 where the inspector window (where you make things like level and output settings) would not always update after selecting a new cue in the cue list. This created many situations with students and folks new to qLab where they would end up making changes to the wrong cue and getting, well, really confused. Clarity wins the day.
4) Ruby, Applescript, and Python Script Hooks
From the documentation:
QLab 2 offers comprehensive scripting hooks to control the application programmatically. You can use AppleScript, or through the OS X scripting bridge, languages like Python and Ruby.
Yes, that's right, qLab can now integrate with RUBY applications and scripts run locally on a computer. I might just jump for joy. Whenever you open up hooks to third party scripting, you encourage a culture of open source developers to solve problems that you don't have time to do. And since I already know me some ruby, and I just happen to have a project in mind already.
5) Integrated Quartz Composer
qLab is the only sound and video system that I know of to be built directly on reliable and native operating system architecture – SFX is built on the sometimes rickety and tenuous ActiveX / Windows relationship and Cricket is based on the Max language, which, while reliable, often leads to upgrading headaches while developers wait on Max to upgrade for the latest OS architecture. qLab uses the native OSX technologies CoreAudio and now, Quartz Composer for enhanced video effects (the video above, now well-known as the iTunes 8 visualizer, is one example of what is possible with tools like Quartz Composer.) Now qLab is capable of harnessing the native Apple graphics engine for use in projections design.
There is so much more that is saliva-inducing in this update (Easy music vamping!, Live Camera Cues!) but hopefully I've convinced you to try it out.
Performance
It should be noted that I haven't had a chance to really put pedal to the metal with version 2.0 yet, though I hope to soon (and test qLabs eye-opening claims of:
guaranteed sample-accurate sync across all Audio Cues assigned to the same output device.
and no latency overhead buildup:
"If you build a thousand one second waits and chain them all together, the last cue will finish almost exactly one thousand seconds later. (Within a millisecond.)"
My hunch is here is that, for those planning on buying a state of the art sound and video playback system, the inexpensive MacMini is no longer the greatest value for the long-term. Flexibility and scale of this kind (especially the use of Quartz Composer) demand lots of memory, processing power, and multiple video outputs, all of which are better served by the more expensive Mac Pro line of computers.
Cost
The most important part of this update, arguably, is the new pricing structure and pricing options available. While the basic version is still free, the a la carte Pro Audio, Pro Video, and Pro MIDI packages have all taken a price jump up to $250 each, $200 for educational purposes (though you can apply the entire cost of your version 1.0 licenses to the cost of the upgrade). New in v 2.0, which I think will be music to the storefront community's ears, is the option of multi-computer rental licenses – each Pro package (which, while convenient, is only strictly necessary for 10% of shows that a storefront is likely to put on) is available to rent for unlimited computers for $3/day.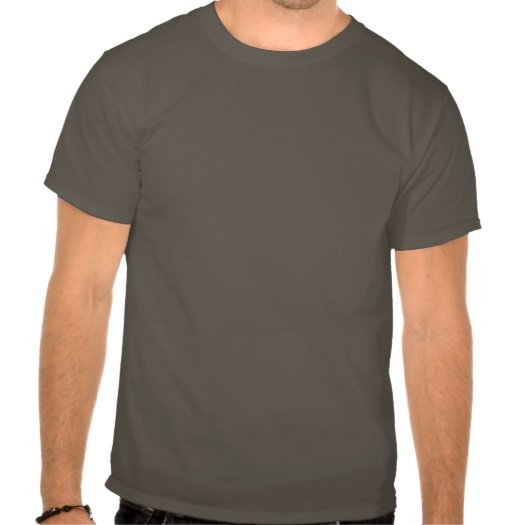 Oh yeah… And there's some delicious swag available as well.
Now if you'll excuse me, I have some software to buy.
Buy Me a Coffee?