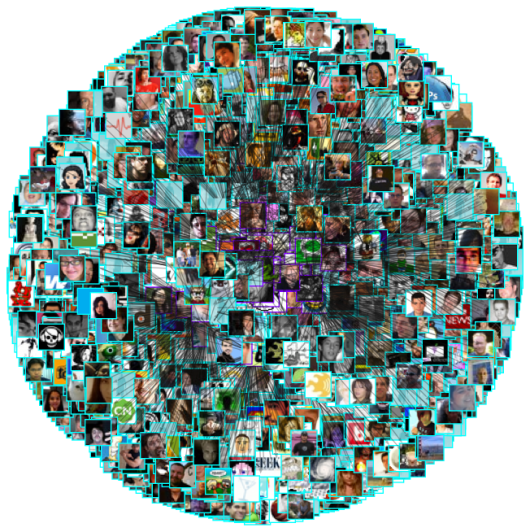 It took me a while to get my sea legs, but the past few days has me settled on a response to Ian's query on Praxis Theatre.
One of the most clear uses of the Twitter network is to solve problems. Unlike blogging, which is about thinking, exploring, deepening the discussion, my favorite uses of the Twitter format have been about getting quickly unstuck and taking collective action.
In the past 48 hours, the fast-growing and largely international theater Twittmob has been used to discover connections, shared interest, and get some very interesting things accomplished:
Selling / Reusing / Trading old props
Gathering momentum behind national political action
Comparing notes on how to take better headshots
Announcing newly available same-night discount tickets
Organizing and Spreading the word about various details of upcoming International Theater Events
Connecting with like-minded strangers
Making after-show plans quickly and efficiently
Notifying next of kin that you're narrowly evading the path of a tornado
To someone who's never used (and often refused to try) Twitter before, one of the most powerful and least understood features of the format is the way a Twitter tribe will use hashtag searches to quickly expand the network of people looking at or working on a Tweet.
Under normal circumstances, if you post:
"Oh crap. Bathtub clogged. Anyone know how to fix?"
The only people you'll be asking are those already following you… all your friends who also don't know the first thing about plumbing. But make a simple change:
"Oh crap. Bathtub clogged. Anyone have any tips on #plumbing?"
Twitter automatically links your tweet to the #plumbing search page, which is watched by a wider group of interested users. I've found those users / power lurkers to be more engaged, more connected, and more able to communicate through social networks than the average blogger, which I suppose is not surprising.
It's not all made of Awesome on the Twitter, though. You may have felt (as I did about rereading my own early blog posts) that new bloggers go through a phase of self-absorbed perspectives as they begin to immerse themselves in (or distance themselves from) a larger blogging community. Twitter being a much younger technology than blogs, there is sometimes a similar, tiring emergent behavior. New Twitterers (and their eager mentors) spend a great deal of time on Twitter talking about how great Twittering is. Yes, my tongue is firmly in my cheek as I type this. Think about the rush of excitement and simultaneous trepidation you felt when you first SMS texted a friend or family member. You'd get seventeen messages from your Aunt Suzy the next day saying "Im Txting U at the Grocry Stor!" Deep breath, and then we move on.
Just as there is a somewhat accepted online etiquette in play in emails, web authoring, blog commenting, and in texting, there will eventually be an accepted etiquette that emerges from the Twitter community. It's not quite there yet, so it's a bit like the wild west right now… everyone is looking to stake out a plot of land with their donkey, and everyone goes about it in kind of their own wonky, loud way.
What is different – and exciting – about the Twitter format is the disciplined structure and its ability to focus and discipline conversation. A 140 character limit means it's harder for a single conversant to suck all the oxygen out of a conversation. That means Twitter offers opportunites that complement the opportunities of blogging or Facebook – but on Twitter it's going to be easier to be heard, it's easier to collaborate, it's easier to filter content, and it's quicker to get results – especially if you have clear questions and you know who you need to ask.
This post was made possible by a cup of diner joe that I enjoyed thanks to @TravisBedard. He's an awesome blogger, so you should check out his stuff, and follow him on Twitter. That way you'll be there to catch the brilliance.
Update: Check out @dramagirl's post on generating useful discussions on Twitter.
Update the Second: Steve Greer at read write play has created a great resource, especially for you non-twitterers out there: A blog that sifts through tweets and pulls out things to read in the #theatre feed!
Buy Me a Coffee?